Description:
Dream Garden is a site-specific project to gather, graft and nurture a city's dreams.   Each time a city dweller texts a 7-word dream (a poetic form moving private experience into public space), that dream automatically joins others both in a "garden" (a designated physical location in the city) and online at inthedreamgarden.com.   The project shows how how some community resources– like citizens' dreams — can inhabit and expand a space without wounding it, colonizing it or wasting natural resources.  As a political space, it's urban renewal and greening without displacement.  As a philosophical space it suggests that dreaming together may change a city and even a country.  As a community garden it suggests that our dreams aren't wasted—they are growable, transplantable, and in the poetic space of the project, both virtual and real.
How it works:
This project uses Layar, a free augmented reality application for mobile devices. Participants can download the Layar app and see their texted dream joined with others in site-specific locations. The international project is designed to adapt to any urban space. For further information about having the artists visit your city please contact Matt Roberts
Artist bios: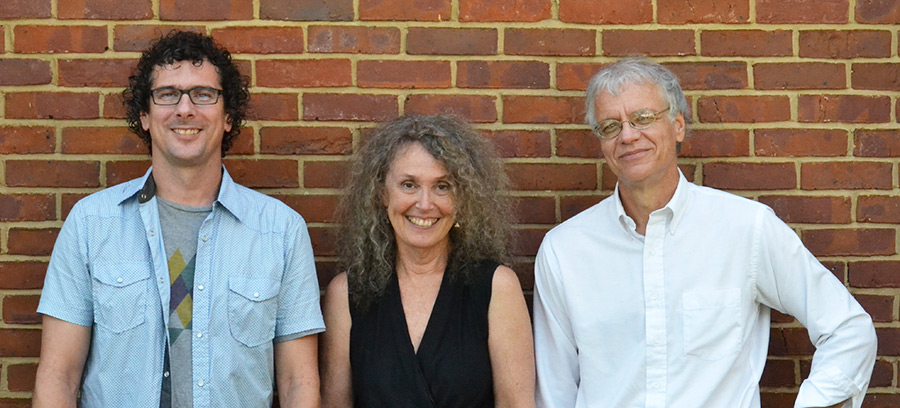 Matt Roberts
Matt Roberts is a new media artist specializing in real-time video performance and new media applications. His work has been featured internationally and nationally, including shows in Taiwan, Brazil, Canada, Argentina, Italy, Mexico, Scotland, Canada and nationally in New York, San Francisco, Miami, and Chicago. He has shown in several new media festivals including ISEA, FILE, 404, CONFLUX, and he recently received the Transitio award from the Transitio_MX Festival in Mexico City. He is the founder of EMP: Electronic Mobile Performance , and an Associate Professor of Digital Art at Stetson University. http://mattroberts.info
Terri Witek
Terri Witek is the author of Body Switch, Exit Island, The Shipwreck Dress ( both Florida Book Award Medalists), Carnal World, Fools and Crows, Courting Couples (Winner of the 2000 Center for Book Arts Contest) and Robert Lowell and LIFE STUDIES: Revising the Self, as well as a recent comic book/ poetry chapzine, First Shot at Fort Sumter/Possum. Her poetry has appeared in Slate, The Hudson Review, The New Republic, The American Poetry Review, and other journals, and she s the recipient of fellowships from the MacDowell Colony, Hawthornden International Writers' Retreat, and the state of Florida. A native of northern Ohio, she teaches English at Stetson University, where she holds the Sullivan Chair in Creative Writing. http://terriwitek.com
Michael Branton
Michael Branton was one of four faculty members who designed and founded
the Computer Science major at Stetson in 1983, and is a former chair of
the Department of Mathematics and Computer Science. He founded the
Digital Arts program at Stetson in 1995 and served as its first
director. In addition to core Computer Science courses, he teaches
courses in Computer Graphics and Web Application Development, and has
taught a course in Information Arts. His senior research students often
engage in Human-Computer Interface projects and research. Dr. Branton is
also a principal in Enigmatix, Inc, a software consulting company where
he is a developer.